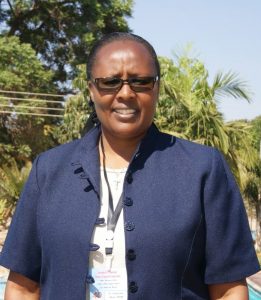 Every life journey is unique. The process of becoming an IBVM Sister consists of various stages. At each stage it is important that we are sure that we are right for each other.
The first stage is a period of inquiry. This provides an opportunity for both you and the IBVM to become acquainted and to answer each other's questions. Whether an individual is ready to enter into serious discernment depends upon her psychological and spiritual growth. Flexibility, awareness of call, a willingness and capacity to grown are necessary elements for "the vowed life."
If it seems right for you to go ahead, you apply to become a candidate. Being a candidate means that you continue your normal life – job, study, friends, independence, while taking a closer look at IBVM life and spirit; living for some of this period with an IBVM community to see if the life suits you. Candidacy normally last from 6 months to 2 years and includes ongoing mutual discernment with the vocation director. If, and when, it seems right (to you and to the Institute) you apply to begin your novitiate.
Becoming a novice is a much more serious commitment. The novitiate process offers time for reflection in the midst of a lived experience of IBVM life. The first year of novitiate focuses on your inner spiritual journey and relationship with God. It can involve opportunities to experience areas of social outreach. The second years is dedicated to developing an active, apostolic spirituality. At the end of two years, should you wish and it is considered appropriate, a novice will take vows.
Temporary vows are usually taken for 6 to 9 years. While in temporary vows, you continue to have special support and guidance, and to live as a fully committed members of the Institute. During this time, you may be called upon to have a variety of ministries and experiences of community. You may also undertake further studies.
When you make your final vows, you have decided to make a life commitment. This decision is made by you, in consultation with those in leadership positions of the IBVM. If you are thinking about religious life today, why not contact an IBVM Sister to answer your questions and to help you along the way: