'Women in time to come will do much' ( Mary Ward)
The Foundress of the Loreto Sisters – Mary Ward, goes down in history as a great woman of many firsts! She lived over 400 yrs ago – born and bred in England. Her dream was to empower the women of the world through formal education in order to become equal and respected partners in society. She believed that education was the fire missing in the lives of the women and she did all she could to make it happen. Looking at it today, our society has had a lot in common with Mary Ward's society. However, and very luckily, a lot has been done to help women and girls to go through formal education.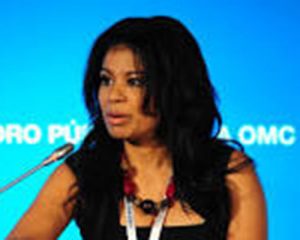 Julie Gichuru initially worked at Capital FM before moving to television as a reporter and news anchor at Kenya Television Network, part of The Standard Group. During her time there, she the launched investigative series The Inside Story, focused on corruption, crime injustices and inequity in Kenya. She later worked at NTV before moving to her current role at Royal Media Services. Julie's career in the media over the past 15 years has seen her work across the fields of broadcast, print and digital media.This is the pride of Loreto Education. We pride ourselves in a great alumni who are to be found in virtually all sectors of our society globally. Julie Gichuru did not disappoint when she welcomed President Barrack Obama to address gathering, we saw the Loreto Girl! And we are proud of her.
I have often asked myself how we made the champions? And the answer lies in the holistic education that we offer; an education that endeavours to mould the intellect, the physical, emotional, spiritual and social aspect of our girls. Nothing can replace this approach to education because once any of these dimensions is ignored there is a vacuum in the end product. This is our joy and this is our success story.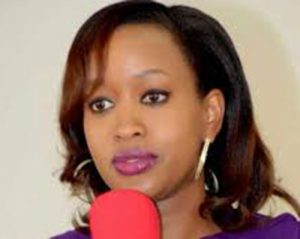 Janet Mbugua, 31 years old, born in Mombasa, Kenya and a Broadcast Journalist by Profession. She is currently a Prime Time News Anchor and Reporter on Citizen Television, as well as Founder and Trustee for Inua Dada Foundation, both based in Nairobi, Kenya. is a past loreto Convent Mombasa we recognize the gift of each child and encourage them to become their best in their talents and giftedness – there is none without talent. Some are able to shine in a number of activities and we celebrate them, they become all-round but there are those who may not be good in all areas but do well in one or two activities. If they are well supported, mentored and encouraged even the most average child can go very far. I am always very gratified when we celebrate the successes of our girls, they give me pleasure no matter how small the achievement could be.
Our school anthem is a gem! It is rich in meaning and we are very grateful that it was actually composed by a Msongari girl – Julia Nankinga Luvai. Julia, wherever you are, know that you left behind a wonderful heritage for your school and we are proud of you. I am particularly moved by the words below:
'…education for the girls, excellency for the world, Mary Ward had a dream that brought the Loreto steam; And together they all fought , that all girls may be taught, In God's grace and His hands Msongari will always stand …'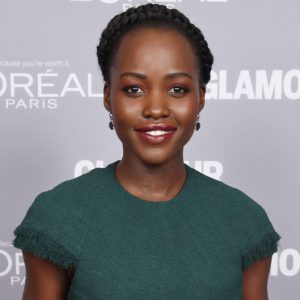 Lupita read film studies at Hampshire College, Massachusetts and, after working as a production assistant on several films, graduated from the Yale School of Drama's acting program. In 2013, she impressed cinema audiences in her film debut, as brutalized slave Patsey in acclaimed director When Lupita Nyong'o said '…your dreams are valid' she meant just that! And having been a Loreto Msongari pupil we believe with her that every dream is valid. Today we do not have to 'fight so that our girls may be taught' but we must continue to encourage our girls to learn to become the best they can ever become. My heart goes out to the many girls who are not as lucky as our girls are, especially those who still find themselves trapped in retrogressive cultural practices that do not allow them to become what God intended of them. My heart weeps for girls who are trafficked for cheap labour and sexual exploitation. My prayer and firm commitment is that we give every girl what is their due respect and place in society, I dream of a society where the dream of Mary Ward, that all girls maybe taught is fulfilled. I believe in God that women in time to come will do much. And I know with the help of Venerable Mary Ward that my dream is also valid!